Telemedicine Consultation Guide
Telemedicine consultations are changing the way healthcare is administered. As interrelated fields of health, IT and mobile health have come together, telemedicine is a way for medical staff and professionals to provide services remotely like reminders for upcoming appointments, education about healthcare issues when they arise, or remote consultations with medical staff when face to face meetings are not possible. It extends to services like:
Virtual medical education

E-health monitoring

Transmission of medical images from patients to doctors and results from doctors to patients

Patient consultations via the phone or video conferencing
Telemedicine utilizes telecommunications technology to help provide enhanced medical services, education, and support to the public and to individual patients.
How Telemedicine Helps
Telemedicine can include a mobile app which enables video chat remotely between physicians and their patients. This became a very popular form of consultation during covid when practitioners try to keep the number of face-to-face visits at a minimum. However, the numerous advantages of telemedicine consultations have made it an appealing way for doctors to handle the majority of non-emergency issues remotely. Mobile consultation is made easier with proper equipment. The right devices for patients and medical professionals will enable more effective communication for online/telephone consultations.
For example, software solutions have allowed primary care physicians to receive photos through a telemedicine consultation for analysis. If the primary care physicians need a consultation from another practitioner, they can forward photos of a mole or rash to someone in another location.
Telemedicine Consultation Pros
Telemedicine consultations offer a net benefit by providing quality care to underserved areas, better engage with patients, and reduce spending on general healthcare costs.
Telemedicine consultations are more accessible
This field has grown because telemedicine now gives patients like elderly individuals with mobility issues the opportunity to see a doctor from their homes. It breaks down the geographical barriers to quality healthcare, helping those who might not drive, who might live in rural and remote areas with limited access to medical facilities, and those who simply cannot afford to miss a day or half a day from work but can step away from their desk for a quick 10 minute phone call.
Telemedicine consultations save money
Every year the United States spends almost three trillion dollars on healthcare, and it is estimated that of this, 200 billion is avoidable. Programs like telemedicine consultations make it more efficient to visit doctors and avoid unnecessary ER visits, or trips to the pharmacy. Programs can enable patients to undergo a quick video chat or phone call, then have medication ordered online and mailed to their home. All of this is achievable without unnecessary trips to the doctor's office.
Telemedicine consultations improves access to specialists
When a patient needs help from someone other than their general practitioner, they need to get a referral to see a specialist. This used to represent a headache of visits to the doctor or the ER in order to get the right consultation. Now it is easy for patients to get results sooner, with better reliability when their doctors can use telemedicine consultations internally to send x-rays, for example, to a radiology specialist for video chat.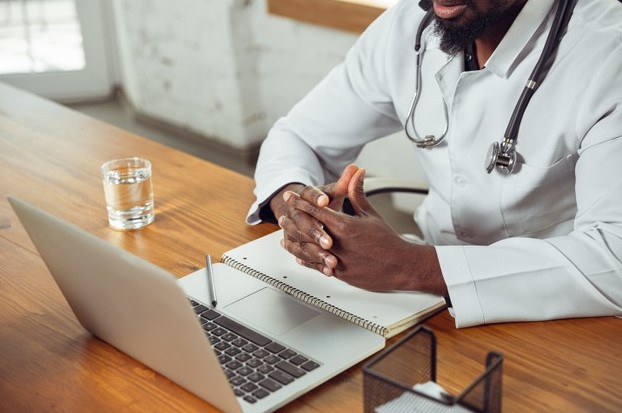 Telemedicine consultations increase engagement
Patients today can enjoy increased engagement from their doctors with telemedicine consultations, connect with their physicians more often, in ways that are more convenient. Patients can reach out via phone to get answers to their questions when and where they arise, instead of sitting in a waiting room for 2 hours and then in a patient room for another 30 minutes.
Telemedicine consultations provide better healthcare
With telemedicine consultations, not only do patients have better engagement with their doctor's but physicians can follow up more easily with their patients to check on their Improvement after therapy, or after medicine. Similarly, advanced patient monitoring systems remotely can help Physicians monitor the heart health of a patient who has a pacemaker and then reach out via video chat when things seem abnormal. After hospital discharge has quick video chats and consultations can be used to answer any medical questions that the patient has.
Overall, telemedicine consultations are moving forward as a way to use mobile technology to provide advanced healthcare, eliminate unnecessary healthcare costs, create better relationships with patients, and improve access to service remotely. With the right technology, people can enjoy quick video chats or telephone calls with their physicians, with a specialist, or with nursing staff when they have questions or need to send in a photo of a recent rash.