Such a busy workload causes many attorneys to search for ways to improve their time management and boost productivity. Time management becomes particularly important when dealing with expert witnesses. Experts often maintain busy schedules and charge at an hourly rate. All of which incentivizes the attorney to use his time wisely when working with experts. Thankfully, technology has produced some convenient and effective tools and applications to help attorneys boost their productivity. Check out these eight tech tools next time you feel your to-do list is piling up.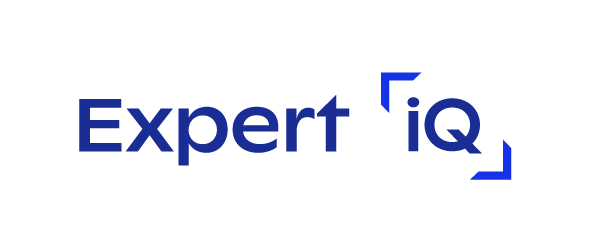 Feeling overwhelmed and unorganized with your casework? Expert iQ keeps all of your expert consulting work in one place. You can connect with the best experts for your case, manage case communications, and access data on any expert all on the cloud-based service platform. Through Expert iQ, you can access the resources you need for case preparation, from a review of medical records with physicians to strategic research on any medical topic. You can also obtain expanded information on any expert's standing as well as real-time updates about the experts for the duration of your case.
Ever feel like all you do is try to get through your inbox all day? Slack can help with that. It's a messaging platform for teams that allows them to have discussions and collaborate without having to be in the same place at the same time. Attorneys can organize their conversations in different channels, for example, by case or project. All the members of that channel can then see and join in on the discussion in that channel.
Files and documents can simply be dragged and dropped into the conversation too. If you want to discuss an expert's recently filed report with your team, but your team hasn't reviewed the report; you can easily drag and drop the expert's report into Slack and get the discussion started right away.
Afraid that you might miss out on a discussion your other team members had while you were off Slack? That's not a problem, everything in slack—messages, notifications, files—are automatically indexed and archived. So you can jump right back into the discussion.
Attorneys know they need to be careful about using written communication with their expert witnesses. This communication is discoverable, and is typically always requested by opposing counsel. So then what is a safe option for communicating with your expert? That's where Join.Me can help. With Join Me video conferencing with your expert is simple. Multiple parties can log onto a visual conference call and start discussing their case right away. If your office is in California, your expert is in Florida, but your co-counsel is located in New York Join.Me can make you all feel like you're sitting in the same conference room.
ABBYY FineReader is an optical character recognition (OCR) software. It converts scanned paper documents, digital images of text and image-only PDFs into formats like Microsoft Word, Excel or searchable PDFs. This software will allow you to then quote or completely reuse text without retyping it from the original scanned paper document.
This tool is particularly helpful in boosting your productivity when it comes to quoting or using text from your expert's reports. Since most expert reports contain a nice summary of a case's strengths, the reports are often referred to and copied throughout litigation; such as when filing briefs or expert disclosures. Instead of painstakingly retyping large portions of your expert's report for a brief, ABBYY FineReader's text recognition can save a big chunk of time.
You've just received an expert report from the opposing side and you want to discuss it with your expert right away. But you also want your paralegal and associate in on the meeting. Instead of starting a long email thread trying to find a date and time that works for four busy professionals, you can use Doodle!  Doodle helps you set up polls for scheduling. You can send a message to your paralegal, associate and your expert that shows your availability. The participants can then all look at who is available at what time and schedule the meeting for a date and time when everyone is free. Doodle is free and doesn't require registration by either the initiator or the participants of a meeting poll.
Prezi is a presentation tool that is much more interactive than PowerPoint. Instead of static slides with images, Prezi is more like producing a movie. It offers a large whiteboard of material and allows the presenter to move a camera around and focus on different parts.
This presentation tool can be particularly effective when questioning your witness in front of a jury. Prezi is great for using demonstrative evidence to help the jury understand an expert's testimony. With Prezi you can create charts, graphs and diagrams that illustrate the story your expert is telling. The Pro version even lets you present offline; so you don't have to worry about ensuring there's a strong internet connection during trial.
TranscriptPad allows the user to review and annotate deposition transcripts more efficiently. The deposition transcript is simply uploaded into TranscriptPad. Then you can highlight, underline, flag, add notes, and create different issue codes on the transcript. Once you're done reviewing and annotating the transcript you can load your annotations into a report to be shared or saved.
This is a great tool to use when reviewing opposing expert depositions in anticipation of a Daubert challenge. You can simply upload the opposing expert's deposition transcript to TranscriptPad and create anticipated issue codes like "education," "materials reviewed," and "publications". Then when you go to draft your brief challenging the expert's anticipated testimony you know right where the expert discussed his education, which materials he reviewed for the case, and whether the expert is published in the relevant field.
Dragon NaturallySpeaking allows the attorney to boost productivity by controlling the computer with his voice. This voice recognition software is the top selling in its field and claims to be three times faster than typing and 99% accurate. It's great for dictating notes or ideas about a case on the go. It's particularly helpful after a deposition when you want to quickly summarize the highs and lows of the witness's testimony. Simply dictate your notes on the way back to the office and once you arrive convert the notes into a memo or report that can be distributed to your team.
When practicing law attorneys need to make every minute of the day productive. Any tools or strategies for boosting productivity should be considered in order to gain a competitive edge. Check out these seven tech tools next time you find yourself needing more for your practice.